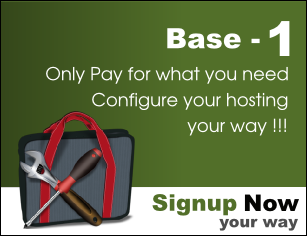 The Base-1 package is perfect for just what you want it for! What do I mean by that? It means that you pay for what you need, nothing more and nothing less. It's just right!
What's included:
25MB Disk Space
500MB Bandwidth
NB: Cost below is the minimum yearly fee for this package.
Total Cost depends on selected configurable addons.